Wireless Temperature Sensor – Infrared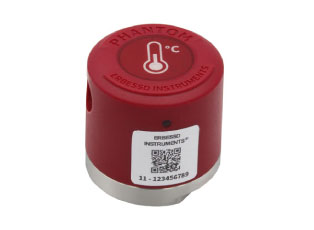 EPH-T20 | Wireless Temperature Sensor – Infrared
This Wireless Temperature Sensor embeds an IR sensor and brings you the commodity of technology: No wires. The sensor can read temperature up to +380°C with a distance of 1 meter using a high technology thermo receptor with an amazing accuracy. His battery last as long as any other Phantom sensor and can be easily replaced if needed.
Condition Monitoring & Industrial Automation | Modbus
Wireless Modbus Temperature Sensor — EPH Sensors include Modbus Protocol for industrial applications. Compatible with Condition Monitoring systems, Scada Systems PLC Etc.
Modbus is the most important Standard for Industrial Communication Protocol.
In conclusion, your Wireless Temperature Sensor is totally compatible with any PLC, Scada system or any other Modbus TCP / IP communication system. Learn more
MAIN FEATURES
Measures temperature for object and ambient
Measure Range from -70 to +380°C
Easy to install
Configurable Alarm value
Standby mode and long battery life
Configurable Measurement Interval
Configure your sensor using your mobile
IP67 Design for protection from liquid and dust
Wireless Universal Phantom Sensor | EPH-U14
Wireless Speed Phantom Sensor | EPH-S40
Wireless Temperature Sensor | EPH-T25
Wireless Current 4 channel Sensor | EPH-C31