High Precision Turbo Balancing Machine EI-30
EI-30 Turbo Balancing Machine is ideal for very-high speed turbocharger assemblies and light-weight rotors. Also, the low inertia of the soft bearing suspensions reduces resistance to vibration and increases sensitivity & accuracy of the balancing process.
The digital system provides easy and reliable functions for the balancing process. Additionally, its intuitive interface provides fast balancing process capabilities.
Thanks to its very intuitive Balancing Calculator, you won't need to do difficult calculations anymore.
Turbo Balancing Machine Features 
Balance Assemblies without trial masses.
Adjustable RPM with speed driver.
Easy to use and easy to adjust.
Adjustable pulleys.
Manual adjustment of the transmission belt.
Bearing supports to minimize mechanical losses.
Bearings and nylon supports.
Laser RPM sensor.
Vibration sensors isolated to prevent corrosion.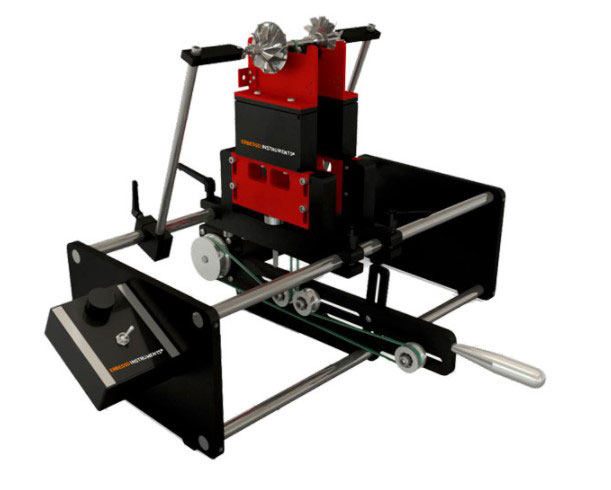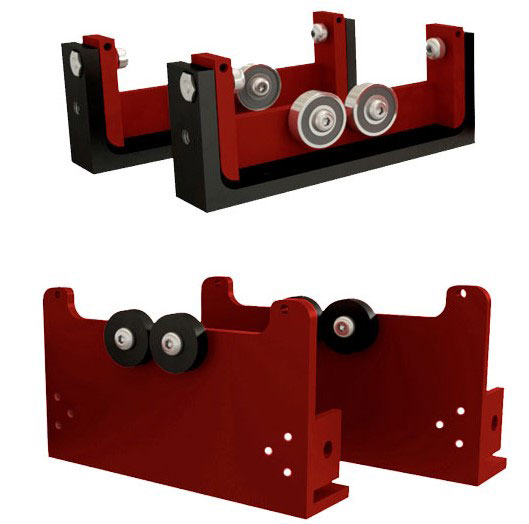 Soft Bearing Balancing Machine – Accurate
The ultra-light Soft Bearing Suspensions (SBS) are designed to allow low-speed balancings on high-speed & light-weight rotors. Furthermore, the SBS minimizes inertia and mechanical losses thanks to its aluminum components.
EI-30 Turbo Balancing Machine incorporates 2 suspensions that support up to 30kg (15kg each). The SBS mechanism significantly improves balancing results with the highest precision on any compatible rotor.
With this system, all balancing tasks are performed between 1000 and 5000 RPM because the mechanics allow the rotor to spin around its center of gravity rather than its geometric center.
Portable Balancing Software DigivibeMX® M10 included
DigivibeMX® M10 is an easy-to-use Balancing Software kit1 that fits perfectly with the EI-30 Balancing Machine. Therefore, you can perform accurate 2-plane balancing tasks in just 2 runs.
EI-30 Turbo Balancing Machine requires to input only the basic dimensions like weight, length and radius. Then, you choose the ISO Balancing quality grade you need to achieve the best work.
All the parts are individually replaceable. Additionally, the principal elements are waterproof and shock resistant.
If you ever need to do measurements on site, you can pack the electronic parts and go onsite. It's 100% portable!
*Optional Tablet Accessory, any Windows PC meeting the minimum recommended requirements is capable of running the DigivibeMX M10 software.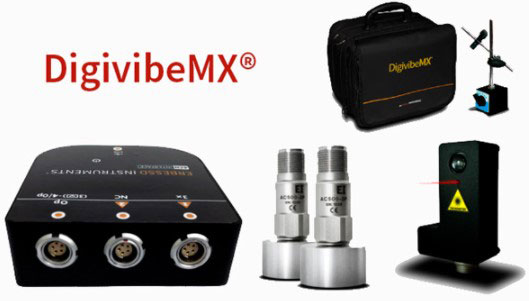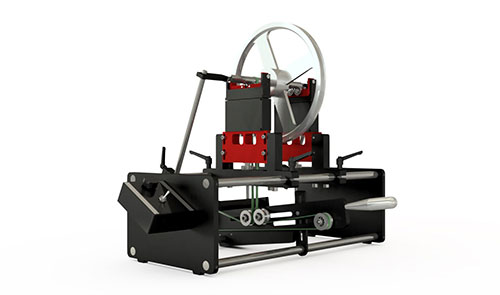 Easy Balancing – Balance More…
It has never been so easy to balance any kind of rotor!
Because work never ends, we know that you will surely need to balance other types of parts. That is why the EI-30 Turbo Balancing Machine also balances pulleys, small crankshafts, motor armatures and any kind of rotors that you can mount on the machine.
You can always adapt the roller supports of the machine so rotors with specific dimensions can be mounted. Above all, use the axial and negative load supports to secure the rotor.