The DigivibeMX® M10 System is the Dynamic Balancing System with more functions in the market. It is built with an intuitive interface and designed also for the most demanding users.
New version, more functional.
Announcing the new DigivibeMX® 10 with a redesigned user interface, new functionalities, multi-language support, and many more features.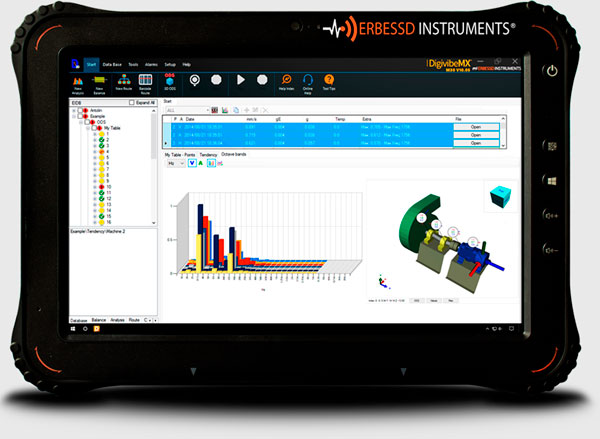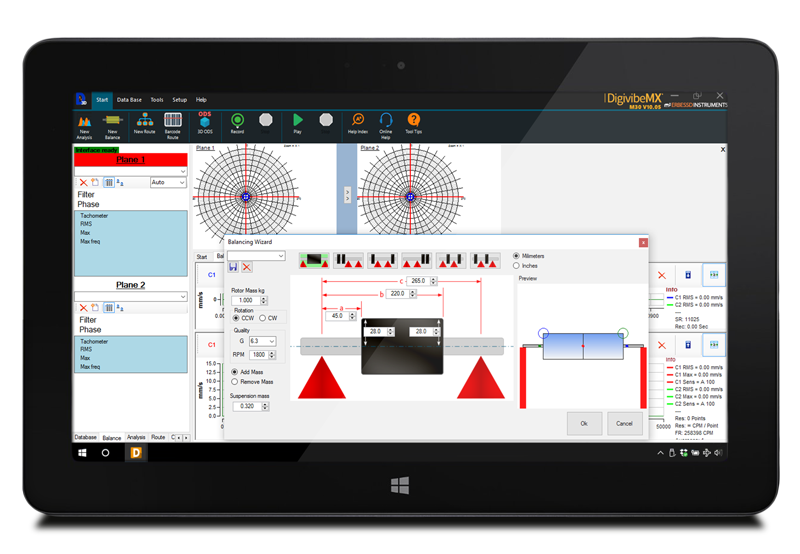 Balancing Tools for 1 & 2 Planes
DigivibeMX® M10 offer dynamic balancing system tools and functions for both in situ and balancing machines.
With a single click you start balancing. Its automated tracking filter allows to identify the RPM in a selected range to avoid inaccuracies caused by slightly changes of speed. The balancing speed range varies from 60 to 150,000 RPM with signal recording times of up to 5 minutes 1.
DigivibeMX M10 Multi-language Support
Available languages3: English, Spanish, French & Turkish

Download extra languages4

Easy-to-switch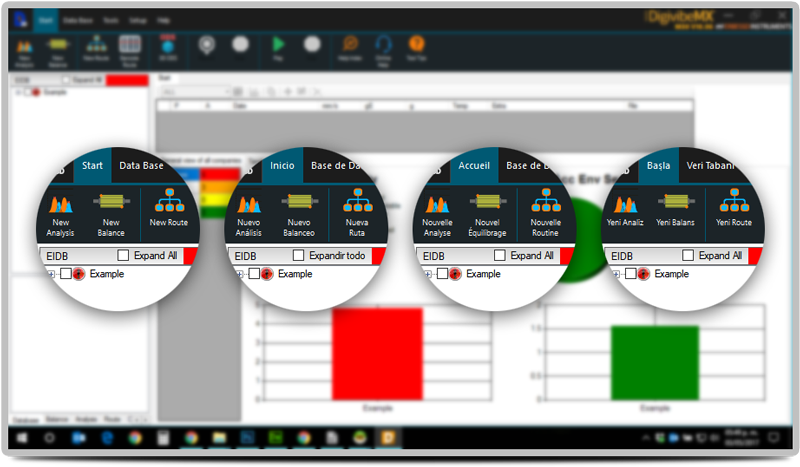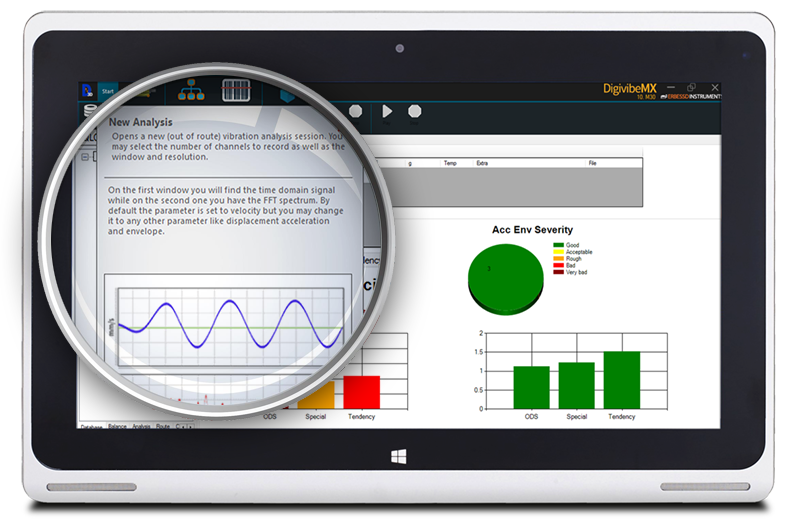 The Rich Tooltips feature inside DigivibeMX® M10, allows you to understand every function before you use it as Dynamic Balancing System.
Aim the cursor over any button and instantly will pop up a tooltip with animations and the explanation of the function; very useful for beginners or trainees.
Learn How to Balance with our Dynamic Balancing System