DigivibeMX® M30 System is the Vibration Analyzer, Dynamic Balancer and Data Collector with more functions in the market. From simple Vibration analysis to complex 3D ODS vibration simulations, DigivibeMX® M30 is the best tool for predictive analysis and diagnosis for your machinery.
New version, more functional.
Announcing the new DigivibeMX® 30 with a redesigned user interface, new functionalities, multi-language support, and many more features.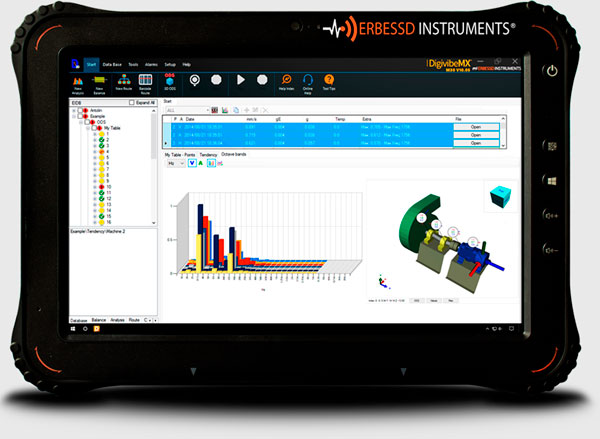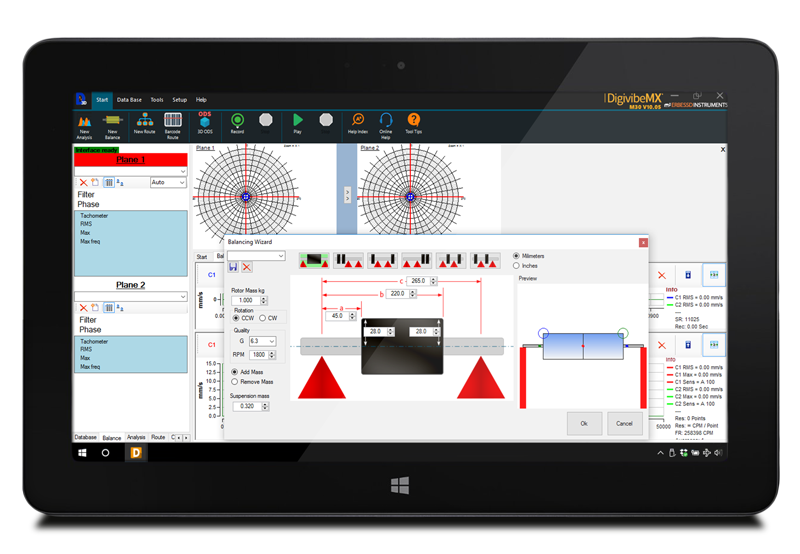 Balancing Tools for 1 & 2 Planes
DigivibeMX® M30 offers dynamic balancing tools and functions for both in situ and balancing machines.
With a single click you start balancing. Its automated tracking filter allows to identify the RPM in a selected range to avoid inaccuracies caused by slightly changes of speed.
The balancing speed range varies from 60 to 300,000 RPM with signal recording times of up to 5 minutes.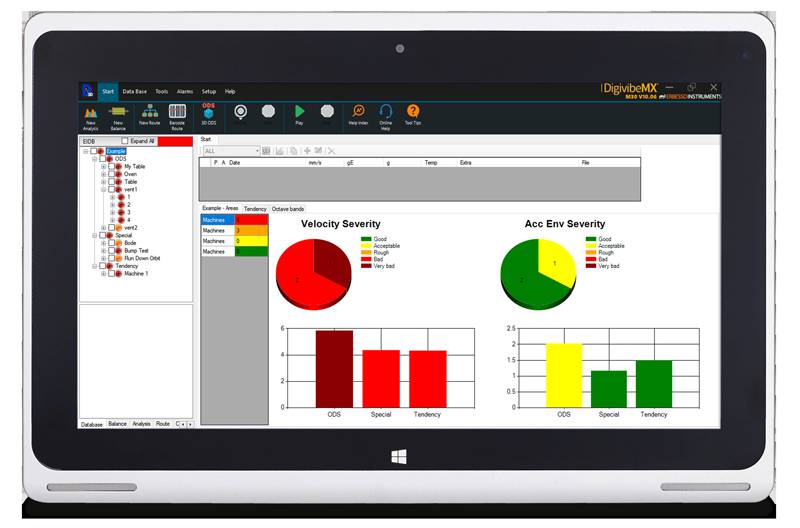 Vibration Analysis & Predictive tools
DigivibeMX® M30 includes the following vibration analysis tools:
FFT

Phase

Orbits

Bode

Cross Power Spectrum
Frequency Response
Coherence function
Spectrograph
Cross by Zero frequency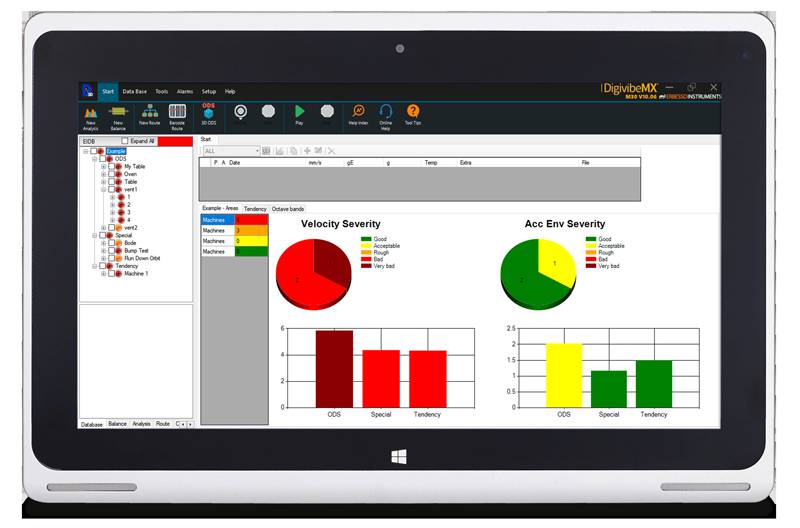 DigivibeMX® M30 integrates the Operating Deflection Shapes Simulation (ODS) in all its machinery databases.
When you create a new machine you can select a 3D model from the clipart library or a 3D File previously designed, to perform a 3D simulation immediately after making the route. Create your 3D model in your favorite 3D software such as 3DS Max, Blender, Solid Works, etc.
DigivibeMX® M30 includes vibration and envelope alarms for all machinery. You can verify the machine health to prevent or fix failures quickly.
Available languages: English, Spanish, French & Turkish
Download extra languages4
Easy-to-switch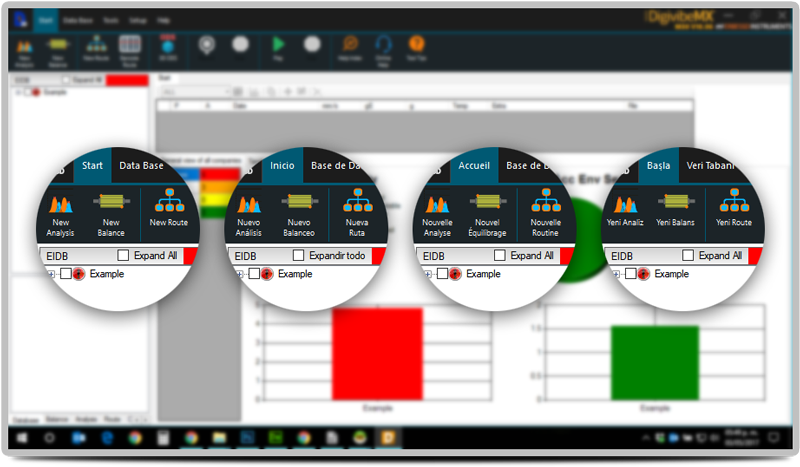 Vibration Analysis Tooltips
The Rich Tooltips feature inside DigivibeMX® M30, allows you to understand every function before you use it.