Masters of Machine Health And Condition Monitoring.
We are an innovative company that develops vibration and condition monitoring technology for your equipment, to support you and help you maximize your production with products that allow you to have everything under control. Wireless vibration monitoring and wireless vibration sensors are an example of what we can offer you. In Erbessd Instruments® we work every day to create better solutions for vibration analysis and condition monitoring at an affordable price. Learn more about our machinery monitoring systems.
An Erbessd Vibration Analyzer is an instrument used to measure, diagnose and store data about the vibrations produced by machinery. Its primary use is to identify and predict faults in industrial machines as well as the causes behind them. Learn more about our vibration analyzers systems here.
These Vibration Sensors make it possible to monitor the condition of your machine with great ease. The simplicity of their mounting process and their lack of cables make them ideal for quick and cost-effective installations. Learn more about our condition monitoring systems here.
At Erbessd Instruments, we have a catalog of solutions for Vibration Analysis and Condition Monitoring that adjusts to your company's needs.
The best on-site option for data recording and balancing. A vibration analyzer complete with advanced functions displayed in a very intuitive interface allowing you to customize your machinery monitoring system.
Newest technology in wireless sensors: Vibration, Speed, Temperature, Amperage & Universal sensors. Upload data into the cloud and monitor your equipment anyywhere. The perfect condition monitoring system & solution. Find it here.
Universally adaptable. Apps are included for iOS devices. Cloud-based route collection. The machinery monitoring system is a set of tools that allows you to have control over your information in a handheld device. Read More here.
Ideal for high speed turbochargers and light-weight rotors. The low inertia of the soft bearing suspensions  increases sensitivity. Learn More
Build your own Balancing Machine with these Soft Bearing Suspensions. Planes for the bench are included in your purchase! Know more here
Universal Soft Bearing Balancing Machines. Browse our list and find the perfect machine for your necessities. Find the list here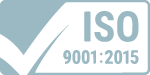 We are certified under the ISO 9001:2015, which ensures the Quality on all our processes and procedures.