Condition Monitoring Thermal Camera | Phantom IR-Thermographic Camera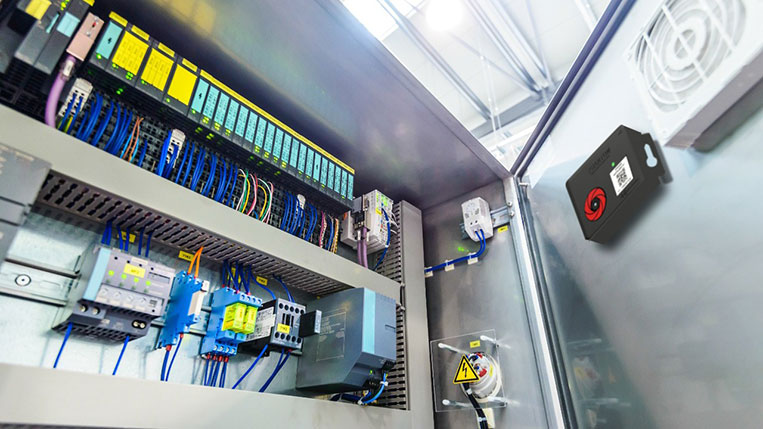 A Thermal Camera allows us to detect infrared radiations that are impossible to get with the naked eye, this is often a great advantage to avoid failures in our machinery, as temperature non-uniformity usually indicates a fault or a critical point.
Industrial Maintenance, Electrical Panel Monitoring, Construction Analysis, Electronic Circuits Design and manufacture, are just a few of the multiply application for this instrument.
With the Phantom Thermographic Camera, you can accurately measure the temperature of surfaces within 1-meter distance. The best wireless condition monitoring system worldwide, PHANTOM™, now give you this powerful tool. Keep track of your machines' temperature through infrared images. Locate pixels and create trends from them. 
Phantom Thermographic Camera Main Features
Sometimes it is just too difficult to place sensors and wires all the way from a machine to a control room. This wireless sensor can be placed anywhere within the range.
The Phantom Thermographic Camera works with the Phantom Standard Gateway, its compatible with DigivibeMX windows application and Phantom Manager app for iOS and Android.
The signal from the Phantom sensors is encrypted, which ensures the reliability of the information and the security of your data.
Start Measuring you Machine's temperature
The Phantom thermographic camera has everything you need to start collecting data without the need of additional accessories. Place the Phantom up to 1 m from the object and track the temperature. 
Add it to your measurement point trough DigivibeMX and you will be ready to monitor your machines.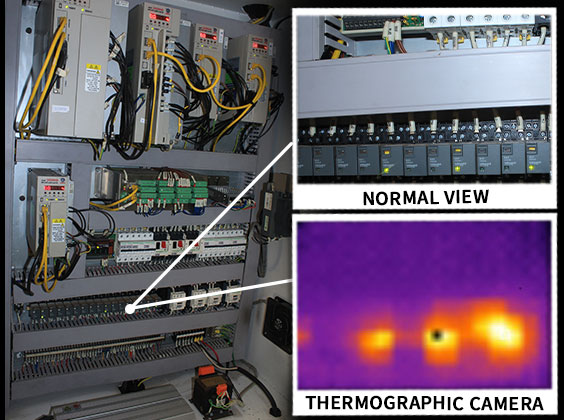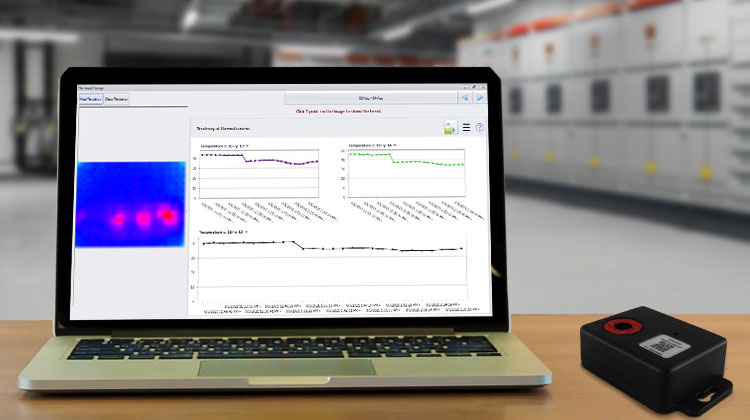 Analize your Thermal Camera Data
Easily access your data through DigivibeMX. Select the pixel you want to analyse and get the temperature trend at that point.
DigivibeMX is compatible with all our Phantom Condition Monitoring sensors, including of course the new phantom Thermal camera. In addition, the software can connect to the cloud or any local database to analyze the data sent by your Phantom sensors.
Web Application for Phantom
We created EI-Analytic so that you can view your machinery without having to install any additional programs. Just Login and review your data, trends, and more. Additionally, you are able to change the configurations from the site, as well as checking battery life of all your phantom's type, vibration, thermal camera, current, and all your condition monitoring sensors.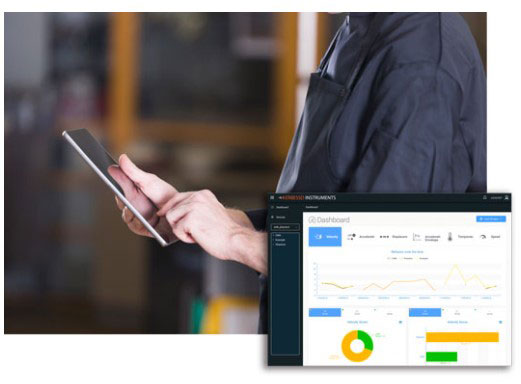 Wireless Vibration Sensor
10Hz FMax
Full Waveform and Spectrum
Sample rate 25600 Hz
Resolution Lines 6400
Up to 100,000 measurements
Internal Temperature sensor
IP 67 rated
Wireless Thermocouple Sensor
Range of -210°C o 1800°C
Meassures temperature for onject and Enviroment
Connect any Type of Thermocouple
Configurable Alarm Value
Standby mode and long battery Life
IP67 Protection
2 Replaceable LiON AAA Batteries
Wireless Infrared Sensor
Range of -70°C o 380°C
Meassures temperature for onject and Enviroment
Configurable Alarm Value
Standby mode and long battery Life
Configure your snesor using your mobile
IP67 Protection

Wireless Vibration Sensor
EPH-V11 | Triaxial Vibration Sensor
Full waveform and Spectrum data

Prgammable Internal RMS trigger

Up to 100,000 meassurements

Configurable Alarrm value
Wireless Temperature Sensor
EPH-T20 | Erbessd Infrarred Sensor
Measures temperature for object and ambient

Measure Range from -70 to +380°C

Standby mode and long battery life

Configure your sensor using your mobile
Wireless Temperature Sensor
EPH-T25 | Erbessd Thermocouple sensor
Range of -210° to 1800° C

Measures temperature for object and ambient

Connect any type of Thermocouple

Standby mode and long battery life

2 Replaceable LiON AAA bateries