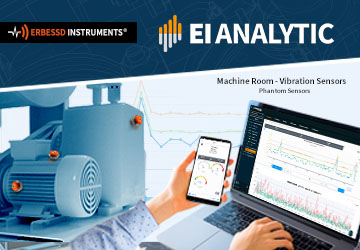 Online Condition Monitoring wih EI-Analytic
Imagine receiving real-time alarms and notifications from your machines, even if they are situated miles away. Online condition monitoring revolutionizes the way you track and analyze machine data. By employing industry 4.0 sensors such as the Phantom Family by Erbessd Instruments, you can receive alarms and notifications from your machines situated miles away from your current position, allowing you to stay informed and take immediate action when anomalies or issues arise.
Regardless of your physical location, with this cutting-edge technology, you gain the power to oversee and manage your machines remotely, ensuring optimal performance and minimizing downtime. By leveraging industry-leading 4.0 sensors like the Phantom Family from Erbessd Instruments, you unlock a world of possibilities.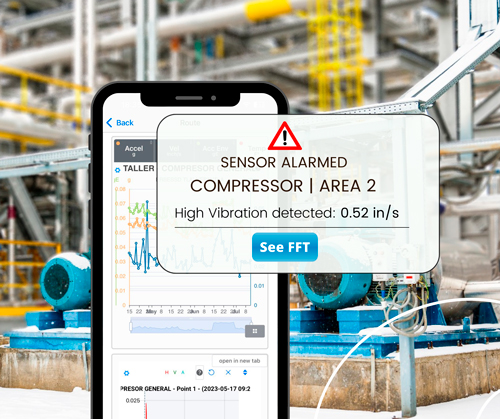 Thanks to online condition monitoring, you can receive real-time notifications whenever an alarming event occurs on your machines. This technology enables you to make prompt decisions that can save you significant costs by preventing imminent machine damage. Alternatively, you can configure your machines to notify you when there is a notable increase in average vibration, allowing you to take proactive measures before any adverse event takes place.
Embrace the power of online condition monitoring and leverage its benefits to enhance your machine maintenance practices and avoid costly downtime. Stay informed, take action, and safeguard your equipment with this invaluable tool.
One of the major advantages of online condition monitoring is the ability to control who has access to your data. With EI-Analytic, you can easily share your database with your team, ensuring everyone stays up-to-date. Empower your engineers with activated analysis tools, provide trends and severity indicators for decision-makers, and enable alarm notifications for operators. By involving everyone in machine maintenance, you can keep your team updated and well-informed. Optimize your operations with comprehensive collaboration and real-time information sharing. Choose online condition monitoring with EI-Analytic to enhance teamwork, streamline maintenance processes, and achieve optimal results.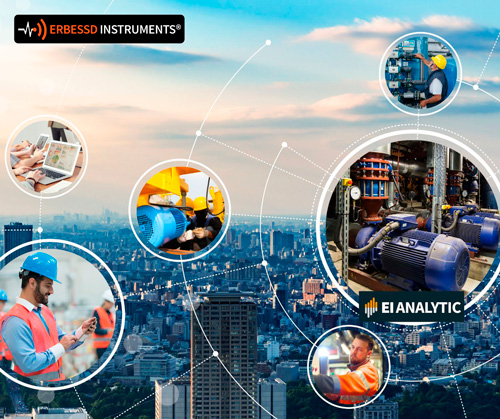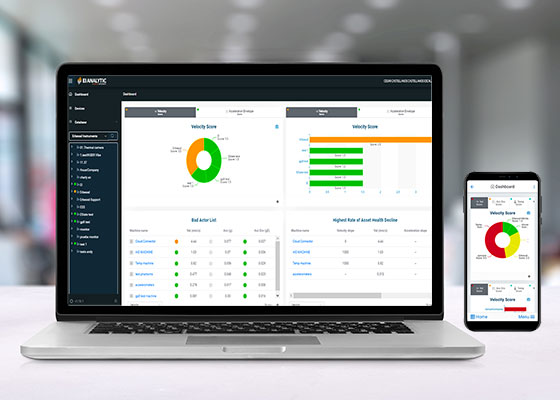 Online vibration analysis
When it comes to analyzing data, having robust software is often the optimal choice. However, being away from your office when an alarming event takes place can pose challenges. With EI-Analytic, you have access to powerful tools that allow you to quickly analyze data and gain a preliminary understanding of machine issues. These tools encompass Harmonics, Sidebands, Filters, Markers, Orbits, and more, all available for online use without requiring software installation. Take advantage of online condition monitoring with EI-Analytic to efficiently diagnose machine problems and make informed decisions.
Useful dashboards for Online Condition Monitoring
EI-Analytic offers a wide variety of dashboards designed to efficiently organize essential data, providing you with everything you need right at your fingertips. Whether you require a comprehensive list of problematic machines or a holistic overview of your entire setup, these dashboards have got you covered. Stay informed about your online condition monitoring effortlessly, without the need to manually explore each machine individually. With EI-Analytic, accessing vital data and gaining a comprehensive understanding of your system has never been easier. Optimize your monitoring process and stay in control with the power of online condition monitoring.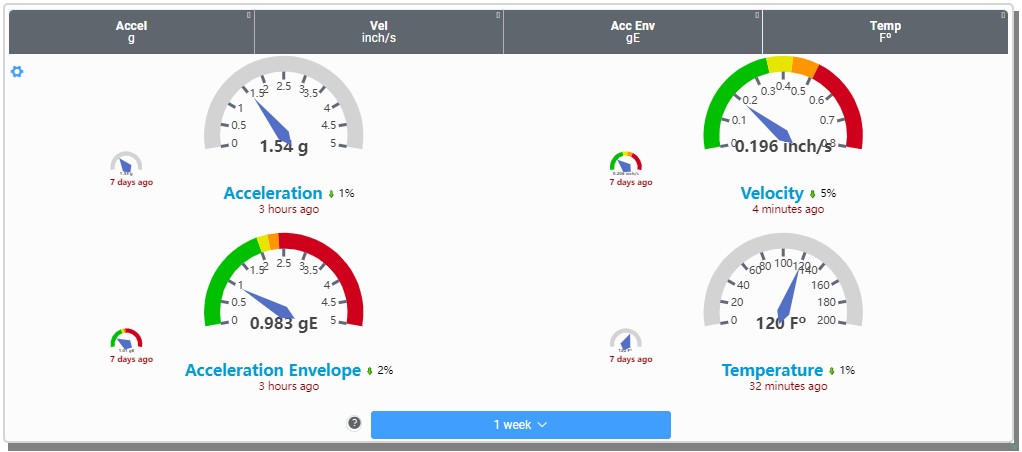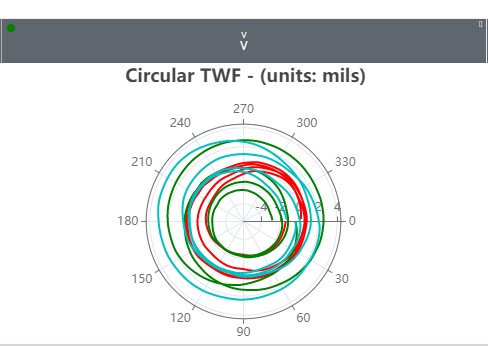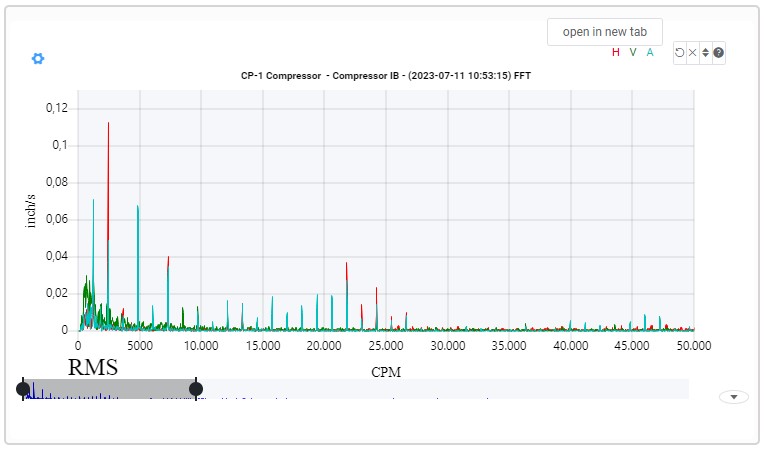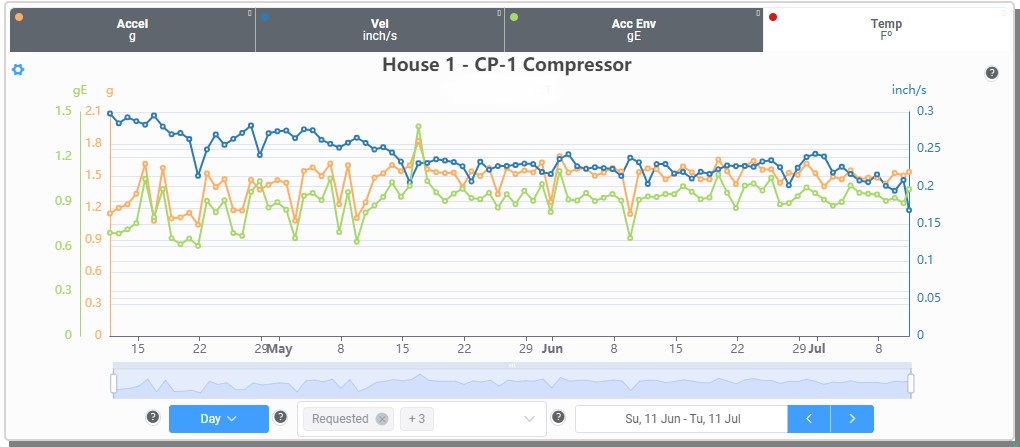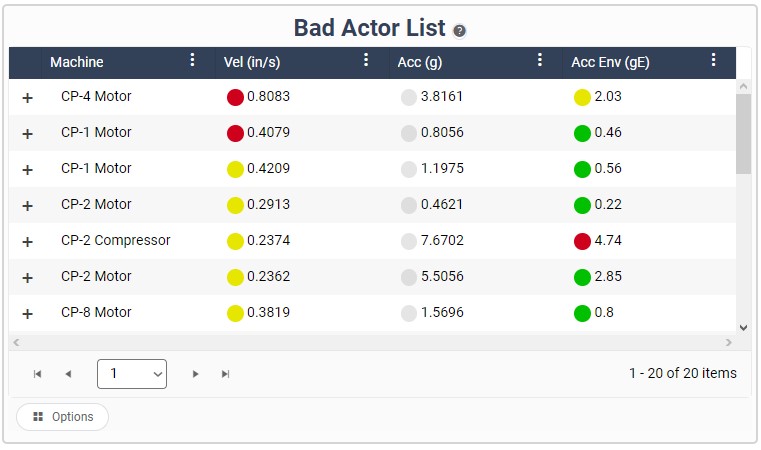 The Trends tool empowers you to effortlessly monitor and analyze your machine's health, enabling you to visualize changes efficiently. Capture and track multiple parameters to gain valuable insights into correlations between several factors and your machine's behavior. Experience the convenience of real-time data analysis and make informed decisions for enhanced operational efficiency. Start monitoring your machine's health today and unlock a new level of performance.
Stay one step ahead of potential issues and optimize your maintenance strategies with our powerful online condition monitoring solution.
Our Bad Actor List feature provides a comprehensive report on machines that exhibit values exceeding expectations. By highlighting these bad behaviors, the Bad Actor List saves you valuable time, enabling you to swiftly identify problematic machines within your company. Streamline your maintenance efforts and proactively address issues before they escalate. Maximize uptime, improve operational efficiency, and make data-driven decisions to boost productivity.
Take advantage of our advanced online condition monitoring capabilities and harness the power of the Bad Actor List to optimize your maintenance workflow.
Discover the quintessential vibration analysis tool, the FFT, available right within our comprehensive system. Unlock the power of harmonics, sidebands, filters, and a wide range of customizable settings, enabling you to effortlessly conduct thorough vibration analysis online. Identify and mitigate potential issues, optimize maintenance strategies, and ensure the smooth operation of your machinery.
Start leveraging the full potential of online condition monitoring for vibration analysis and ensure the longevity and performance of your machinery.
Current Values enables you to track and compare the current state of your machine with pre-determined values of your choosing. Identify step changes and deviations to proactively prevent unexpected increases in vibration. By monitoring and analyzing real-time data, you can take immediate action and avoid costly downtime.
Experience the convenience of online condition monitoring and ensure the longevity of your equipment.
Online Condition Monitoring with WiSER Vibe PRO
With this powerful mobile app, you can effortlessly monitor your machines right from your device. Collect data on and off route, ensuring you never miss critical information about your machine's health. Receive real-time notifications, allowing you to stay informed and take proactive measures. Seamlessly connect to the cloud, effortlessly sending your data to your EI-Analytics account, where all your information is consolidated in one convenient location.
WiSER Vibe Pro is the ultimate online condition monitoring tool, available on both iOS and Android platforms.


Powerful Machine Learning Tools
Struggling to determine the optimal values for your machinery?
Our cutting-edge online condition monitoring tool has the perfect solution. Introducing the Machine Learning feature, which allows our vibration analyzer to learn from your specific machines. Simply define a learning period for Velocity and Acceleration Envelope, and let our tool adapt and optimize its analysis accordingly. With customizable Severity Alarms, you can stay one step ahead of potential issues, ensuring the longevity and performance of your equipment. And coming soon, you'll be able to receive convenient email notifications for these alarms, keeping you informed and enabling prompt action. Don't let uncertainty hold you back. Experience the power of data-driven insights with our advanced vibration analyzer tool. Take control of your machinery's health and unlock peak performance. 
Online Condition Monitoring Everywhere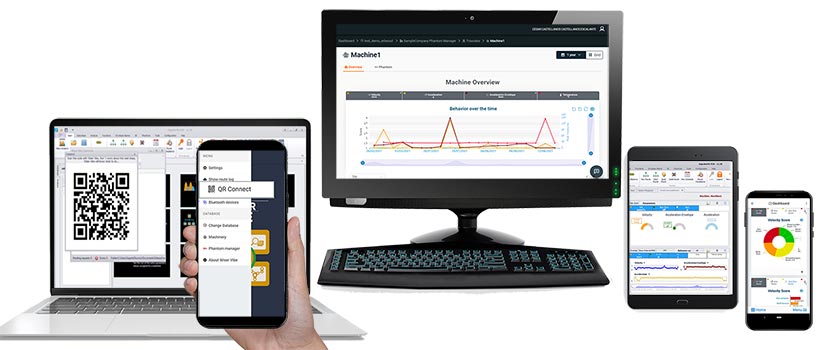 Using this versatile tool allows you to access it seamlessly on your preferred platform—be it tablet, laptop, or mobile device. Connect effortlessly by scanning a QR code to integrate WiSER Vibe Pro with DigivibeMX. Alternatively, load your data into your cloud database using your EI-Analytic account from any device. With our intuitive Vibration Analysis App, you have the freedom to choose how you analyze your data. Take control of your machine's health and make informed decisions to optimize performance. Discover the flexibility and power of online condition monitoring, tailored to your convenience.