DigivibeMX® M20 is the Vibration analyzer with the most advanced functions in the market. With its intuitive interface you can make simple Vibration analysis as well as complex 3D ODS vibration simulations, DigivibeMX® M20 is your best tool for predictive analysis and diagnosis for your machinery.
New version, more functional
Announcing the new DigivibeMX® 20 with a redesigned user interface, new functionalities, multi-language support, and many more features.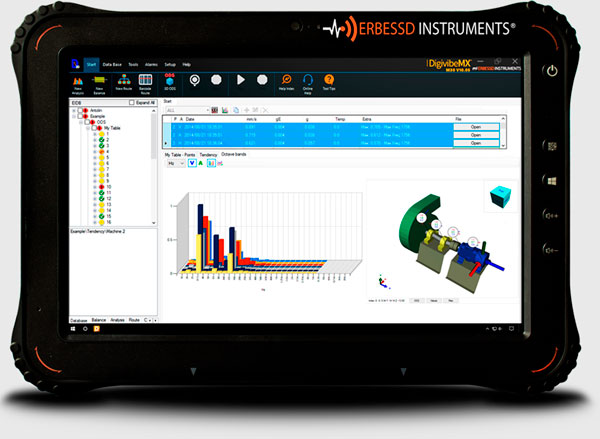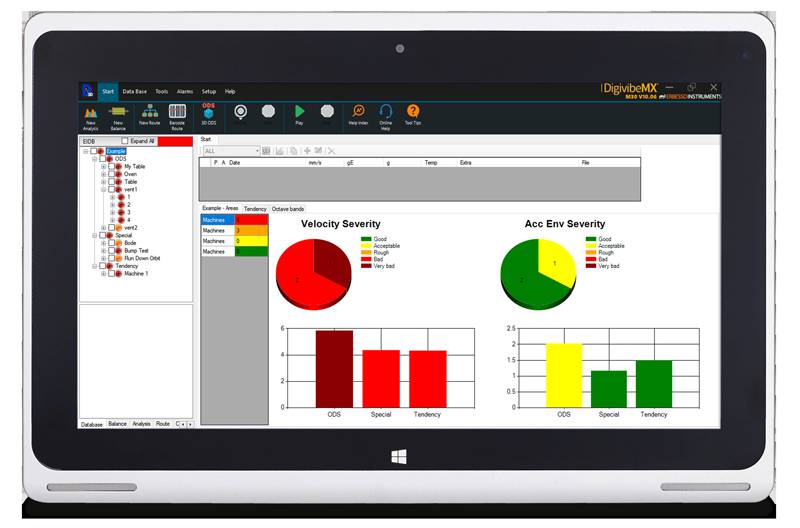 Vibration Analysis & Predictive tools
DigivibeMX® M20 includes the following vibration analysis tools:
FFT

Phase

Orbits

Bode

Cross Power Spectrum
Frequency Response
Coherence function
Spectrograph
Cross by Zero frequency
DigivibeMX® M20 includes vibration and envelope alarms for all machinery. You can verify the machine health to prevent or fix failures quickly.
Available languages3: English, Spanish, French & Turkish
Download extra languages4
Easy-to-switch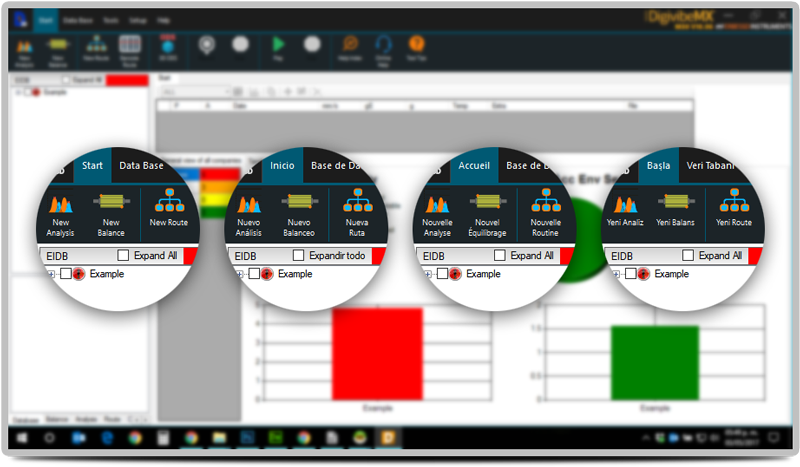 Vibration Analysis Tooltips​
The Rich Tooltips feature inside DigivibeMX® M20, allows you to understand every function before you use it.