Trends have reached the SCADA schemes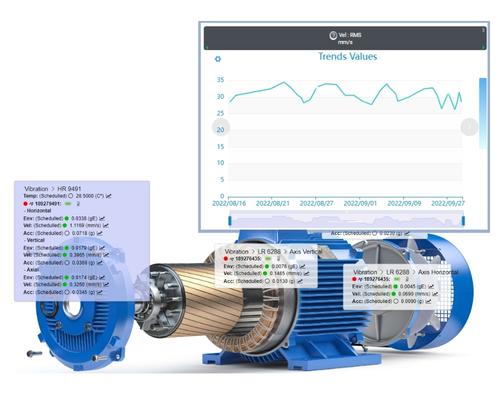 The new EI-Analytic tool, SCADA, is an amazing feature that help you monitor your machine's data in a very easy, fast and simple way, and now you can consult your machine behavior over the time with the trends.
If you have not created any schemes yet, you can read our manual to make one today:
The trend allows you to graphically observe your machinery historic behavior, with this tool you can see smooth or sudden changes in velocity, acceleration, etc., and to monitor changes in your machine's conditions.
The combination of SCADA and the trends gives you a powerful and comfortable environment to keep track of your machine health, together these tools form the best solution for a next generation condition monitoring system.
Open the trend is quite easy once you create your SCADA, just lick on the parameter of your choice on any item, select which dates you want to see and click on historic to see all the data.