Balancing Machines | EI SERIES®
We offer a wide variety of balancing machines to match your dynamic balancing needs. From weights of 0.1kg up to 2000kg and diameters from 50mm to 2m, our machines can handle any type of rotor or shaft. Together with powerful software and many other additional features, our balancing machines are the most reliable and accurate solution to perform balancing processes.
Click here to see our Turbo Balancing Machine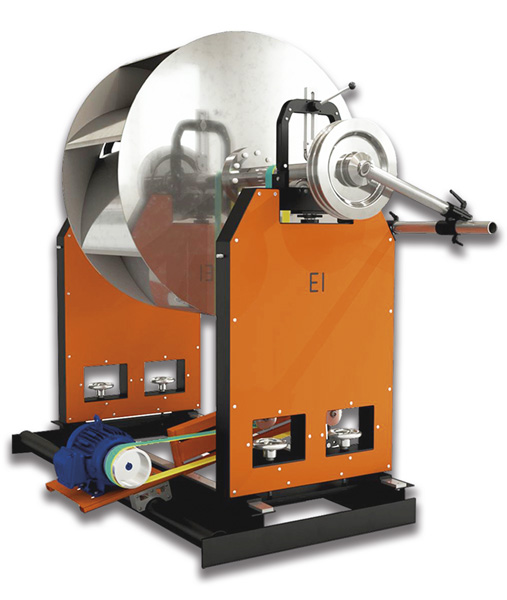 Accurate Balancing Machines
Thanks to the Soft Bearing Suspension and the use of accelerometers, our dynamic balancers can reach high balancing quality grades, even higher than traditional machines. Our balancing machines can handle ISO G40, G16, G6.3, G2.5, G1, and even G0.4 quality grades.
Balancing Machine with Intuitive Interface
Experience the speed it takes to perform a balancing due to an intuitive interface. Our balancing machines include easy-to-use yet powerful software, which is totally adaptable to TouchScreen. Performing dynamic balancing has never been so easy!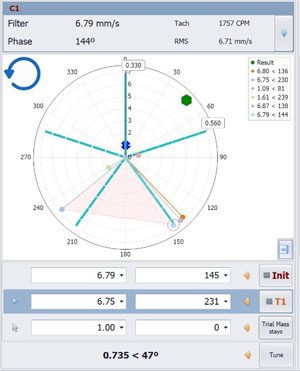 Our balancing machine includes DigivibeMX M10, software that provides different tools for locating the angle of trial masses. These tools also include functions such as combine weights, split weights, and no-phase balancing, among others.
Our positioner will indicate the position of the correction weights through the software, eliminating the need to measure the angles manually. Simply place it on the mark and let the DigivibeMX M10 indicate the correct angle for you.
Enjoy our unique wireless angle meter. Simply place it on the shaft and our vibration analyzer will automatically calculate the position of the counterweight by just rotating the rotor.
Connect our angle sensor via Bluetooth to our applications to help find the position of the correction masses. Just place it in front of the shaft and align it with the RPM sensor mark, the rest will be done by our Digivibe software.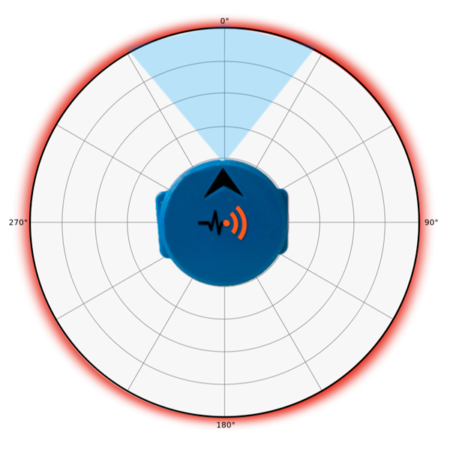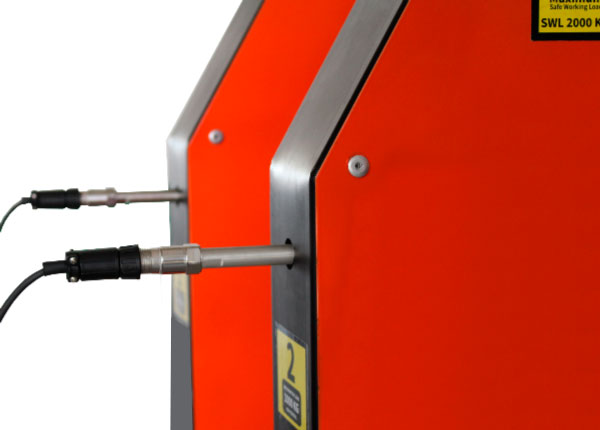 Our interface records 2 planes simultaneously to save time during readings. This way, performing a balancing becomes faster and more efficient.
Portable Balancing Machines
Our balancing machines are totally portable. They can be transported to the balancing site without any complication. They do not require any type of footing, so is easy to place them on almost any surface.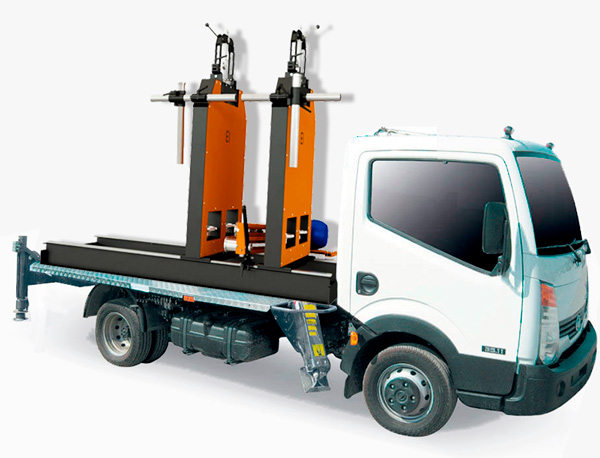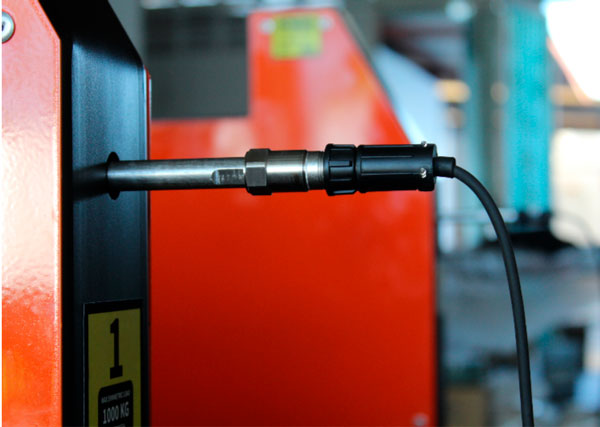 Calibration is only needed by the accelerometers. The setup is fast and easy. This not only reduces the maintenance costs, but decreases the risk of performing an erroneous balancing.
We built our balancing machines with high quality standards and high-grade materials. Our machines are the most robust in the market. We are constantly developing new designs and adding great features to our machines, in order to improve performance without compromising reliability.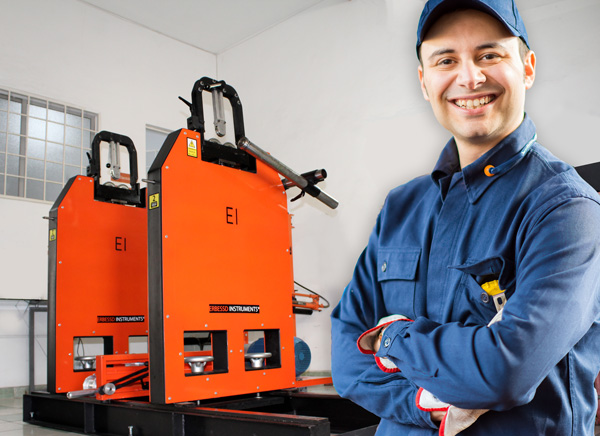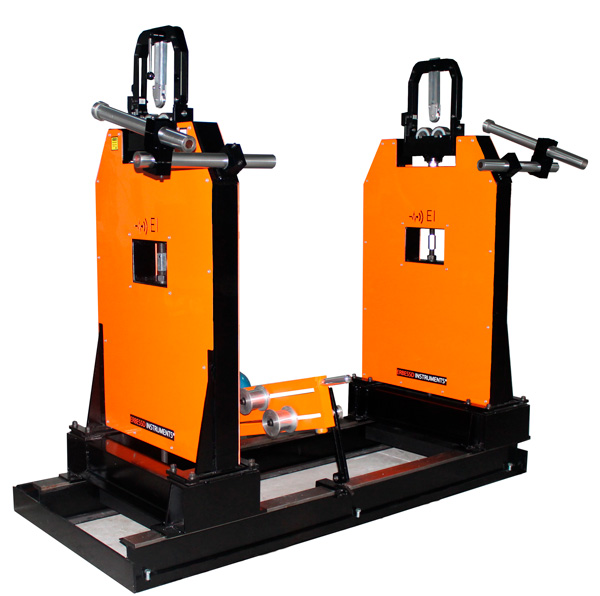 Their modular design and pre-assembled transmission help the user to install and commission without further delays or complications. Setup time is minimal compared to other balancing machines on the market.
Perform a balancing anywhere in your plant or in situ. Accelerometers are simply screwed into place or attached with a magnetic base, making them easy to remove, reducing the setup time for a balancing and avoiding obstruction during the balancing process.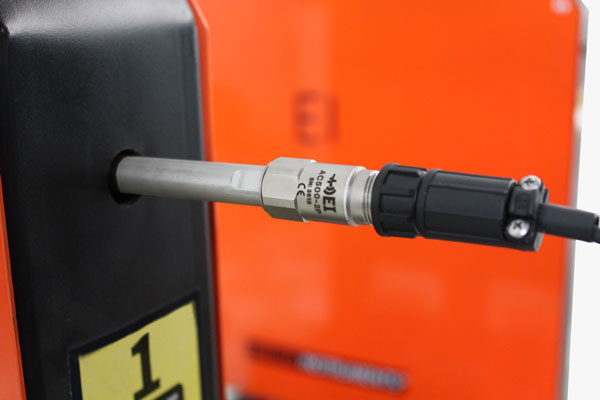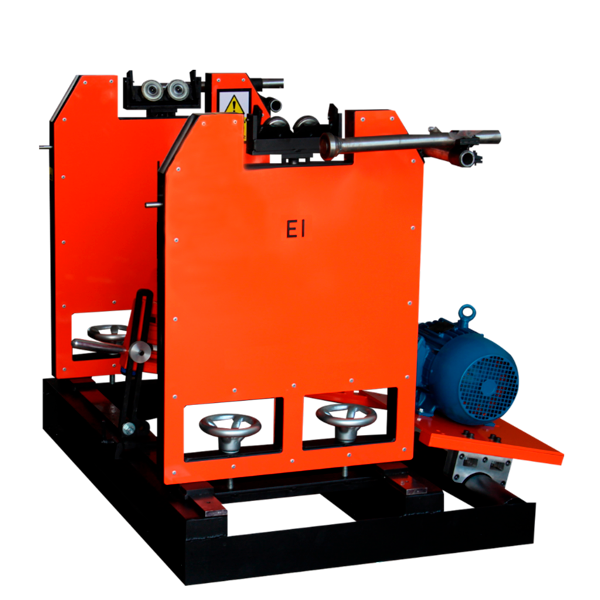 Their maintenance is very simple and not-rigorous. Our machines are designed to work continuously without frequent stops due to maintenance. This allows you to increase your productivity
Use your smartphone for balancing
It is your choice, whether you balance with your computer or with your smartphone, our free applications for balancing have the same quality. Therefore giving you the ability to see spectra in and share the recorded data with your other devices to analyze and generate reports.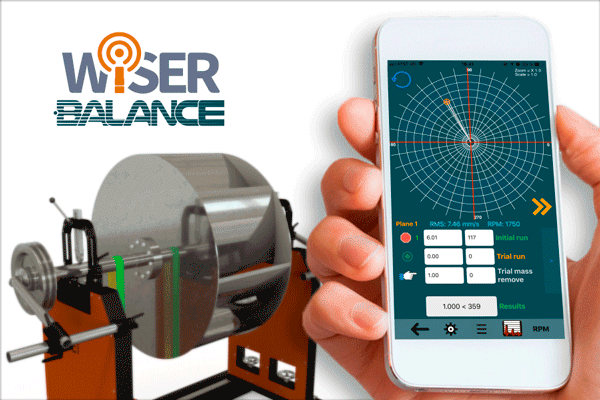 Balance in the field or in a balancing machine
Use your computer or your mobile phone. Our applications have all the tools for diagnosis and balancing. Easily share the information between them by email or through the cloud to generate your reports. Additionally, we created the Balancing Wizard method for balancing machines which does not require trial masses.
Just attach a laser sensor to our Wireless Accelerometer and use it on your computer or mobile phone for balancing. Thus, you will find that it is safer, more comfortable and much faster. When you are done, share the files with your computer for reporting.
Do you want to record 4 channels simultaneously? Our equipment is capable of recording 4 channels simultaneously for 48 hours. Next, analyze your data and its spectra.
Our wired interfaces have the ability to measure 4 accelerometers simultaneously. This enables you to measure phase between all of them, or simply to make routes faster.
Change your tablet anytime
Is your tablet damaged? Just replace it! The license is already yours and the software can be installed on any computer at no additional cost. Our system makes your replacement cost as low as simply buying a new commercial computer.
We know that computer equipment does not last forever. Therefore, our system does not require a unique "Brain". In fact, it is based on a Windows computer or Tablet that can be changed at your convenience. Additionally, the software can be installed on 2 additional desktop computers to make the analysis job easier.