WiSER™ 3X Firmware Update Tool
This new WiSER 3X firmware update allows you to change the Wi-Fi channel that the sensor uses. In some networks, the channels may be occupied by other applications or have a lot of data traffic, causing the WiSER™ 3X to disconnect from your DigivibeMX® software or WiSER™ Vibe Pro app.
With this new firmware you will be able to choose between channel 1, 6 and 11 to communicate with your devices and avoid failures. For this update you will need two files:
WISERUPDATER.exe
wiser3x-update.bin
Click here to contact our technical support team and get the files ►
To update your sensor, first activate it using the power button, you will know it is on when you see the blue light around the button: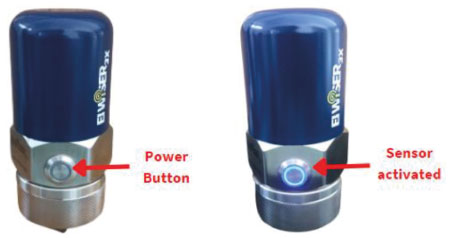 Now, connect your computer or tablet to the Wi-fi network generated by the sensor, called "EI-WiSER", password is 88888888: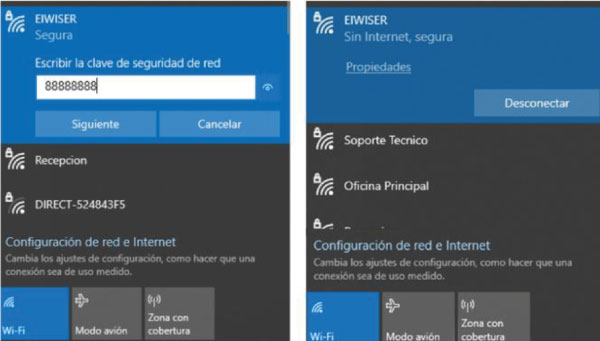 Once you are connected to the network, open the WISERUPDATER.exe application: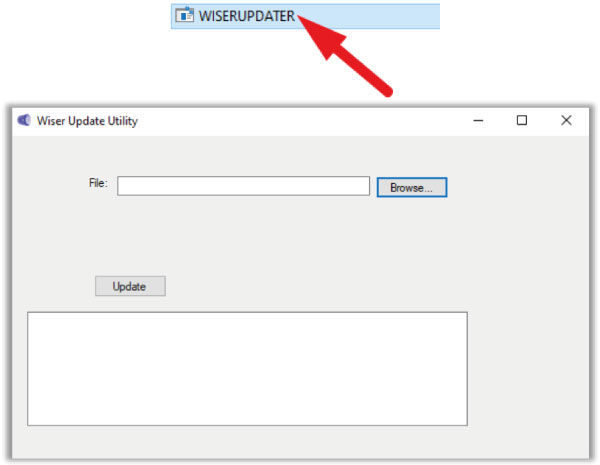 Click "Browse" and load the wiser3x-update.bin file from your file explorer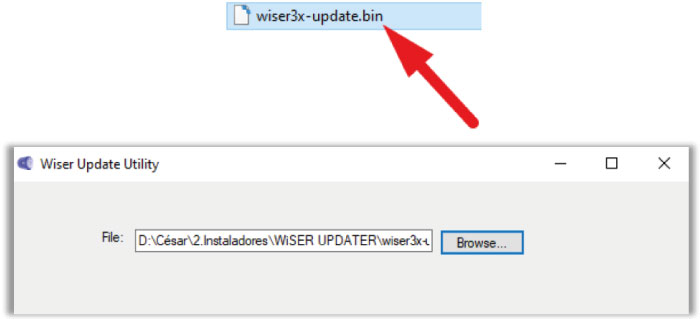 Now, click "Update" to update the WiSER™ 3X: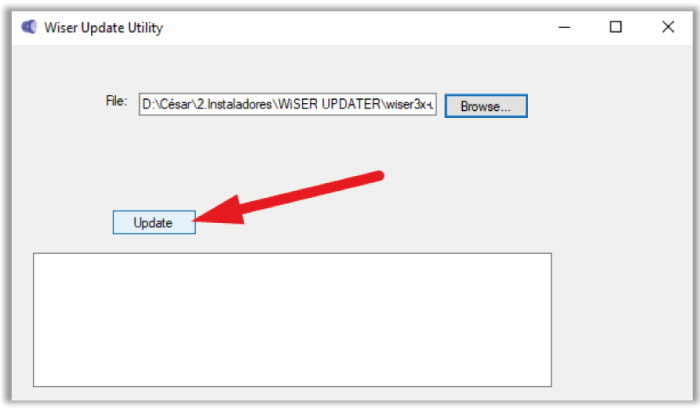 At the bottom, you will see a loading screen, at the end you will see the message "Success":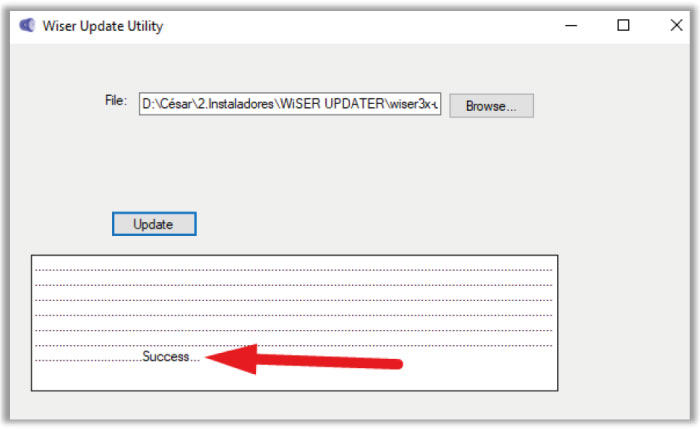 With this, your Triaxial Wireless Accelerometer, WiSER™ 3X, will be up to date.
2.- CHANGING WI-FI CHANNEL
Once the sensor is updated, we can change the Wi-Fi channel. To change the WiSER channel, you must Press the power button for about 10 seconds until the power button flashes 3 times. Follow the steps below to change the channel, it is recommended to finish reading the whole process before starting:
Step 1 – Activate the "Channel Change" mode.
Press and hold the power button for about 10 seconds, until the blue led light flashes 3 times, after that you can release it and the channel change mode will be active.

Once in this mode, you can initiate the change. Press the power button once to switch from one channel to another.
The WiSER 3X will start on the last channel used, each time you press the button once the sensor will switch to the next channel and will blink once when switching to channel 1, twice when switching to channel 6 and three times when switching to channel 11.

Once you have switched to the channel you want to use, just wait, after 3 seconds, the sensor blue light will turn off by itself and it will be set to the last channel you switched to.