Why are Phantom Wireless Sensors are the Best Choice for Wireless VIbration Analysis & Automation?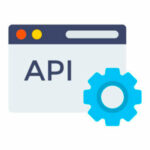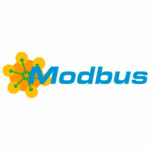 Modbus TCP/IP Natively Integrated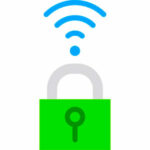 Dedicated End-to-End Security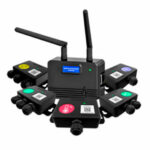 Full Suite of Sensors for all Application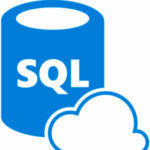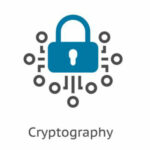 Dedicated Cryptographic Security Processor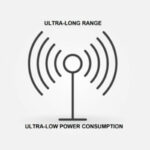 Lowest Power Consumption/Longest Battery Life
Longest Range
Why BLE 5.0 Mesh Networking?
Bluetooth Low Energy 5.0 is the newest evolution of the Bluetooth wireless communications standard. BLE 5.0 is perfectly suited for industrial applications and deployment for a variety of reasons. BLE 5.0 is capable of achieving longer distances, using considerably less power, while sending more data, securely in a self-healing mesh network environment.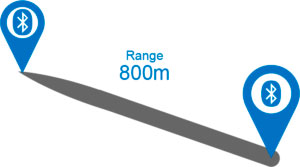 Distance: The BLE 5.0 Industry Standard was originally released with ranges of up to 300 meters however recent advancements within the Phantom Technology Eco-System make the maximum distance achievable as high as 800 meters line of sight (not typical) in an open air environment without competing signals, using repeaters as necessary. In fact BLE 5.0 can penetrate through walls, steel and many other obstructions though the maximum achievable range is obviously reduced. Phantom's published maximum range is published as 100m line of sight given the many variables that can negatively impact signal propagation.
Power Consumption: BLE 5.0 uses 8 – 12 times less power than previous Bluetooth standards and this makes it ideal for permanent and remote installations. Currently available battery technology makes it quite easy to achieve a 2-4 year battery life on BLE 5.0 sensors without compromising the quality of the data or range of the sensor.
Data Throughput: BLE 5.0 is the low power data super-highway capable of achieving throughput's of up to 2Mbps. Considering the typical 6400 lines of resolution triaxial vibration reading incorporating temperature data only uses 175Kbs of data it is quite exciting to imagine what data can be sent using BLE 5.0.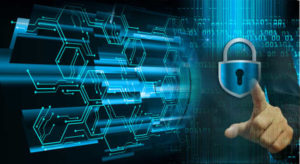 Security: The Phantom Wireless eco-system combines industry leading TCP/IP network security combined with the BLE sensors having Embedded CryptoCell 310 co-processors which can be used to provide the most secure environment that not only prevents against attacks but also protects the eco-system from unauthorized eavesdropping or intrusion.
Self-Healing:  Self-healing mesh network. This means if a sensor loses connection to a gateway the sensor will find the next closest gateway to connect to without delay. Further to that each Gateway has its own internal memory for off-line storage in the case of network failure. The self healing philosophy embedded within the Phantom wireless eco-system insures data delivery so users can make data-driven-decisions.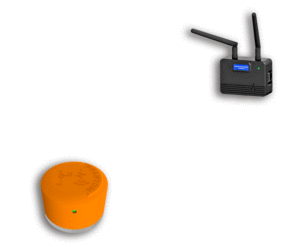 Wireless Sensors are Perfect for Remote & Non-Critical Applications
While wireless sensors are exciting we must also recognize their weaknesses. Wireless sensors are battery powered and though BLE 5.0 supports very low power consumption Wireless sensors are battery powered and even if battery level alarms are broadcast back to the ecosystem management platform, there is still a chance that critical process related information could be missed if a battery were become depleted without warning. Additionally a proper sight survey that clearly indicates a maximum signal/noise ration of less than (<-70db) is indicated in the Phantom Manager App and the Sensor Status Windows in DigivibeMX & EI-Analytic.

Additionally, while BLE 5.0 is self-healing and extremely reliable, it would not be appropriate for critical process applications where instant or nearly instant information is needed.
Like every tool Phantom Wireless Sensors have considerable advantages such as low acquisition, installation, and maintenance costs…plus all of the advantages of BLE 5.0 outlined above.

Phantom Wireless Sensors include now Modbus TCP/IP which is a widely known and used universal communication protocol for industrial applications. Thus, making them compatible with any PLC, Scada system or any other Modbus TCP/IP communicating software.
Applications:
Scada systems for control automation
PLC for machinery control and protection
ERP software such as SAP
Integration with self-designed applications with free APIs
Connecting wireless sensors for super big distances (kilometers) using the cloud
Are you interested in a Virtual DEMO?
Meet Phantom System, Learn about the most advanced Condition Monitoring features
Get your Free Demo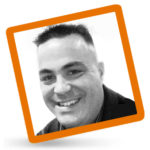 Michael Howard, D.Sc is an American entrepreneur, a veteran of the United States Air Force, and respected leader in the predictive maintenance industry. Michael is an avid CrossFit® athlete, CrossFit® CF-L1 Trainer and passionate advocate of revolutionary concepts in the wireless instrumentation and the IIoT communities for the maintenance & reliability industries.
Michael is a native of South Glens Falls, New York and a graduate of Excelsior College, Capella University, & Charter University with degrees in Electro-Mechanical Engineering, Leadership, & Organizational Management, & Engineering Management. Mike is a Certified Reliability Engineer, Six-Sigma Black Belt & Certified Maintenance & Reliability Professional. Mike is the CEO of Erbessd Instruments and is responsible for Strategic Direction, Distribution, Sales, Marketing and Operations throughout the English speaking markets.
ERBESSD INSTRUMENTS is a leading manufacturer of Vibration Analysis Equipment and Dynamic Balancing Machines with facilities in Mexico and the United States and representatives around the world. ERBESSD INSTRUMENTS – MASTERS OF MACHINE HEALTH