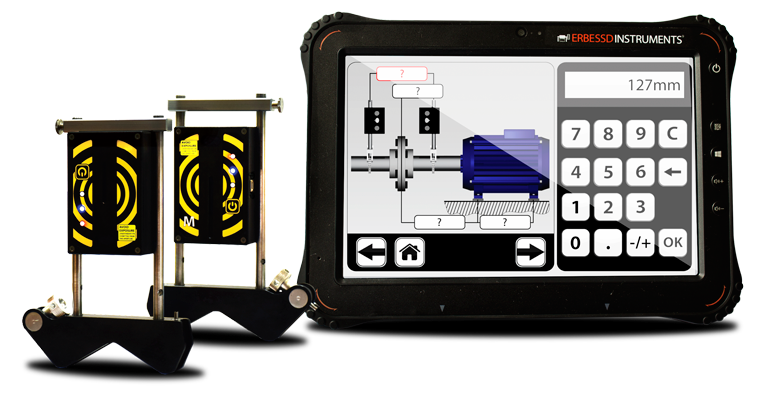 Responsive Interface with 3D animation
Ideal for horizontal, vertical, machine train, cardan shaft, and spacer shaft laser shaft alignments.
Thanks to the compact and durable housing of the sensors, you can work even in very tight places and in the most difficult enviroments. CCD detectors also eliminate the need for machine pre-alignment.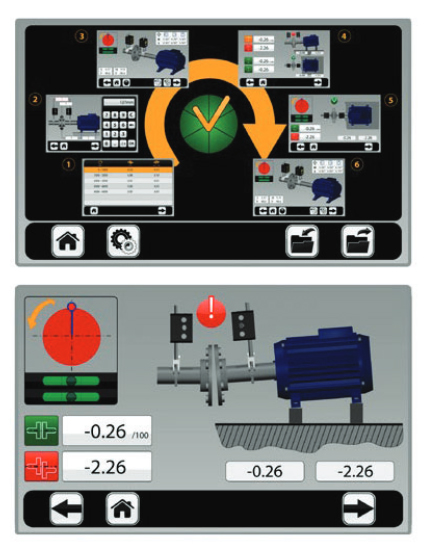 Diode laser with laser wavelength 635 nm, class II

14° F to 140° F (-10° C to +60° C)
EI-Shaft Ace™ is a commercial brand from Erbessd Instruments using the technology developed by VIBRO-LASER Instruments. Every patent and associated brands to the product are property of each developer