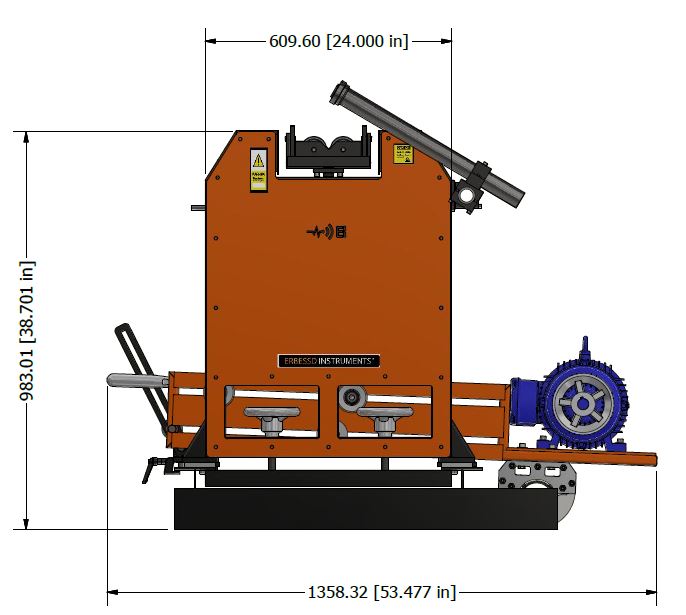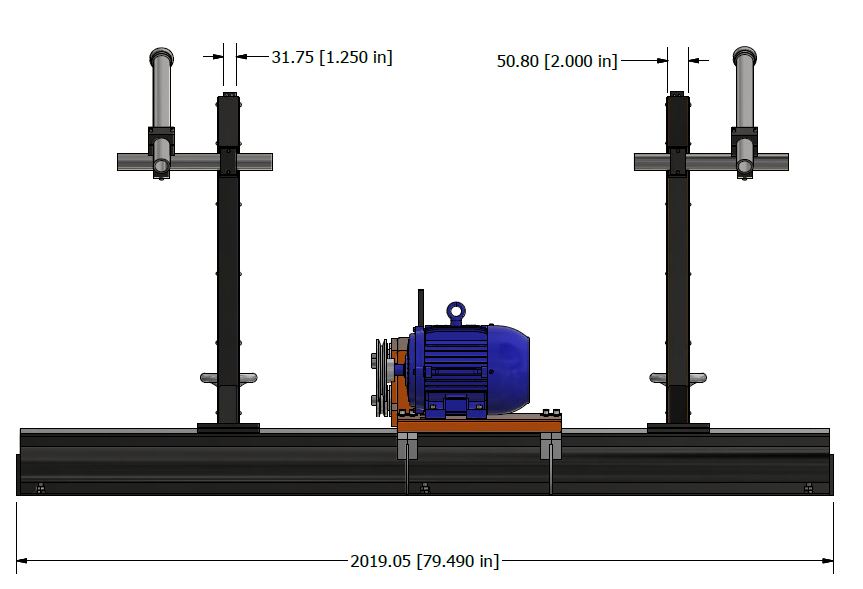 Max load
300 kg (660 lb)
Dimensions (L x W x H)
2 019 x 1 358 x 983 mm
 (79.5 x 53.5 x 38.7 in)
Weight
200 kg (440 lb)
Max rotor diameter
1,400 mm (55 in)
Max Load per support
150 kg (330 lb)
Max displacement 0 to peak
12 mm (0.5 in)
Max Shaft diameter
76 mm (3 in)
Min/ Max Lenght
76 mm (3 in) /
1778 mm (70 in)
Motor speed
1800 RPM / 60Hz
Power transmission
Belt
Lubrication
Type-I (manual)
Accuracy
±0.01 mm/s
Sensitivity
330 mV/G
ISO 2953 Unbalance reduction per sequence
97%
Residual unbalance
1 gmm / 100 kg rotor
Motor
2.28 kW AC (3 hp)
Electrical specs
220/440 V, 3 phases, 4 poles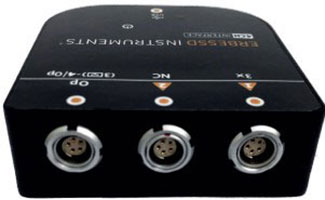 4-pin connectors (I, II, B): for 24V accelerometers
5-pin connector (Op): Optical Sensor
Selector button (Ch 1 / Ch 2)
Cable with USB connector (15cm)
Weight 200g
Dimensions (mm): 60(D) x 90(W) x 30(H)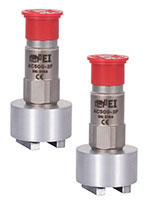 Max Impact Shock: 1000 g's peak
Freq. response (+/- 3dB): 0.32 – 15000 Hz
Freq. response (+/- 5%): 2 – 10000 Hz
Sensitivity: 100 mV/g +/- 10%
Transverse sensitivity: < 5%
Power supply: 18-30 V / 3-8 mA
Short-circuit protection
Operation temp.: ?10 – 50 °C
Protection grade: IP 67, III
Impact resistance: IEC 60028-27
Stainless steel body.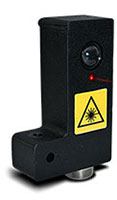 Analogic output
Range: 1 – 5000 Hz
Power supply: 3.5 – 7 V
Current: 20 – 30 mA
Voltage drop: <0.4 V
Short circuit, Reverse current and Over-Voltage protection (15V for 1 minute)
Operating temp: ?10 – 50 °C
Protection grade: IP 61
Impact Resistance: IEC 60028-27
Operation Distance: <15m
Weight 28g
Aluminum body
Includes Magnetic base
Accessories & Spare Parts
EI-300 Balancing Machine
 has a wide range of optional accessories and spares to increase performace and realiability.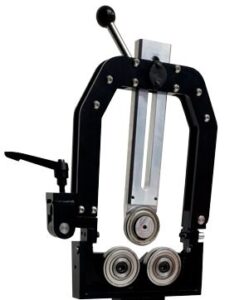 It's an accessory for EI- 300 Balancing Machine required to secure rotors with high levels of vibration, like crankshafts.
Each support includes bearings and has adjustable height.

Power transmission V-belt made of EPDM (ethylene propylene diene monomer) rubber for resistance to weathering, oils, water, and some solvents. Its cords are bonded to the body are strongly bonded to the body of the belt for equal load distribution and reducing bending stress without deterioration of the cord.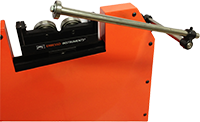 Designed to limit the axial rotor's displacement on the EI-300 balancing machine. It has 2 axes to adjust up to 1 meter shaft's length from the supports. They include the mounting base to the balancing pedestal, an axial and radial arm and a rolling element at the tip.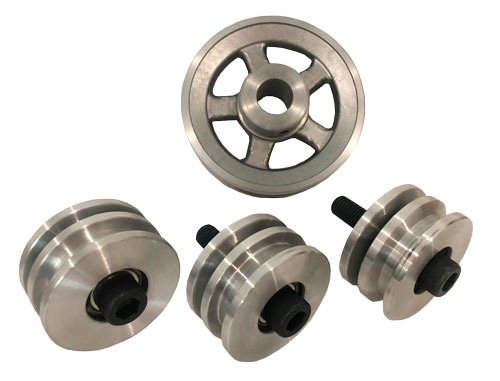 Set of 3 bearing pulleys and 1 driver pulley for EI-300 flat belt.