A balancing app can be very useful when balancing in places where you cannot use a conventional PC. A rotor is said to be unbalanced when its center of mass (center of gravity) does not match its geometrical center. The imbalance of a rotor is unavoidable. Although all rotating machines are balanced during the manufacturing process, during transportation, installation or use, situations may occur that alter the rotor's condition.
WiSER Balance, our free balancing app, allows you to perform balancing work anywhere using only your iOS device.
Perform balancing in 1 and 2 planes using your EI WiSER and WiSER 3X devices and get better results using the Tuning tool in the app.
The best Dynamic Balancing app in your hands
The best Vibration Analyzer on the market, continuous monitoring, vibration analysis and dynamic balancing, all on the same software.
From the main menu of the balancing app you can indicate the number of planes and the app display will change accordingly.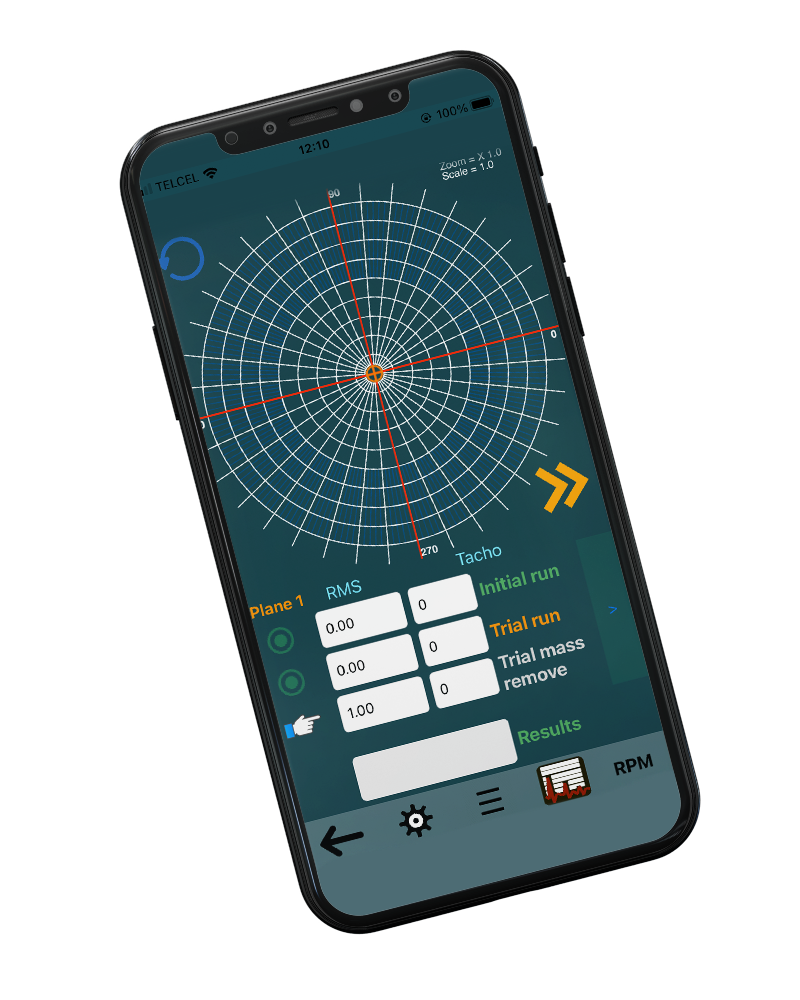 Select the 1 plane button to display the polar plot and the different runs that are performed during the balancing. This option can also be used for sequential planes.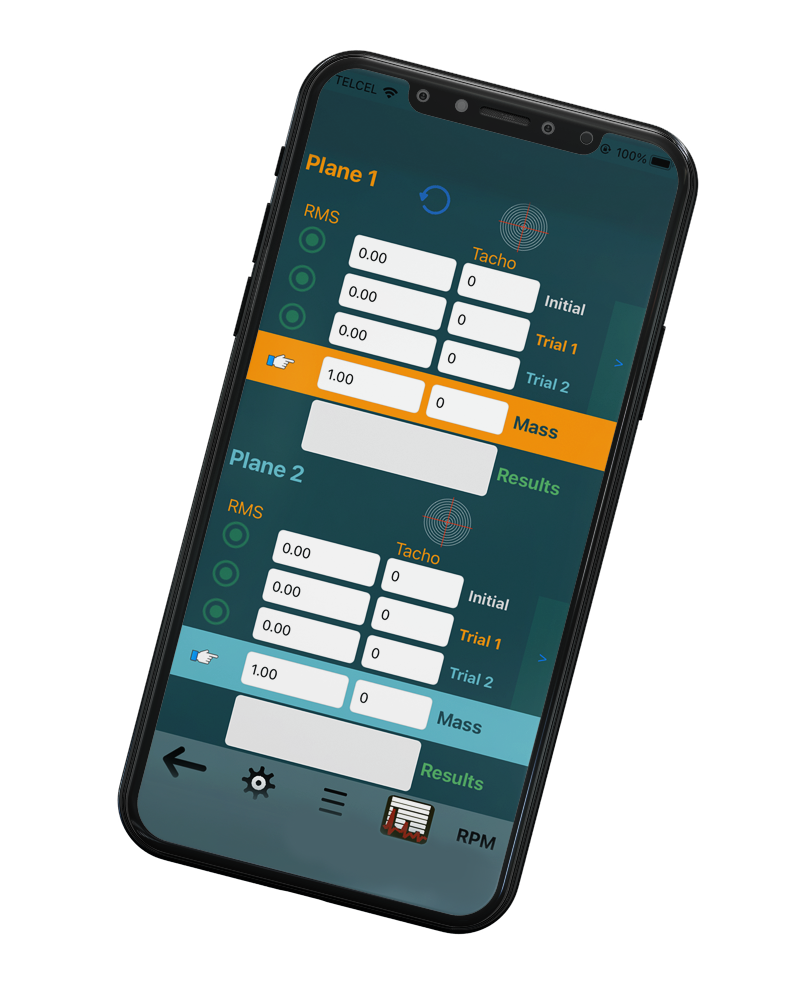 Select the two-plane button to view the log of the runs in each plane. In the upper right corner of each plane you can find the polar plots; click on them to expand them.
Learn about the products compatible with our Balancing app
WiSER 3x
Wireless Triaxial Accelerometer
Long distance range up to 20m

Operation temperature up to 185ºF (80ºC)

Ideal for Real Life ODS & Route Based Data Collection
EI-WiSER
Wireless Accelerometer
Ultra low-noise accelerometer

Long distance range up to 15m

Li-ion Rechargeable Battery

Ideal for Real Life ODS & Route Based Data Collection